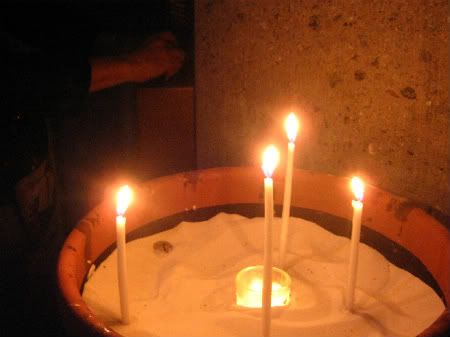 One of my very favorite bloggers, author Beth Kephart, was in San Francisco this weekend.
We met up in Union Square.
She narrates it better
than I can.
My heart kind of hurts on the way homes, with happiness and bewilderment, in
this
too-full sort of way. Why, why, why do I get to know the people that I know? Why these immense blessings? It's more than anyone could deserve.
With a woman looking over my shoulder on the streetcar, I write,
Do I ever get used to these gifts? No, not really.
The best thing about blogging is the friends it's given me. Thank you.