(SEVEN and I'm not finished? Well, yes...it was a busy leg of the trip and I don't like massive posts. Or skipping things.)




So here are
Em
and her husband Reece. Here they are spoiling me to a post-jiu jitsu Chinese dinner. (Yes, that is right. I do jiu jitsu. NoIdon't.)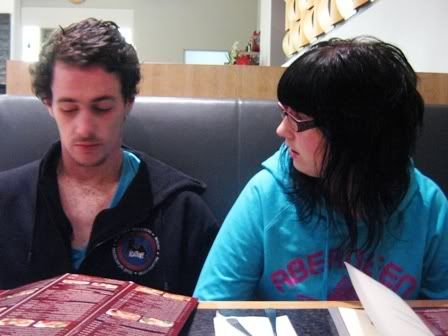 If I am ever married, I hope we'll be like Em and Reece, because they are truly actually my favorite couple that I have met. Even before my sister and her husband, because while I love them they lack the companions-in-creepery thing that The Two Pictured Above have going on.
They were marvelous hosts too.
So seeing as this is my last night in Perth and Em's blog is lickmycupcakes.com, she rightly concluded that she needed to bake some cupcakes. She keeps her secret vanilla recipe in that there book.
Also, she is a cupcake gangster. (I love her.)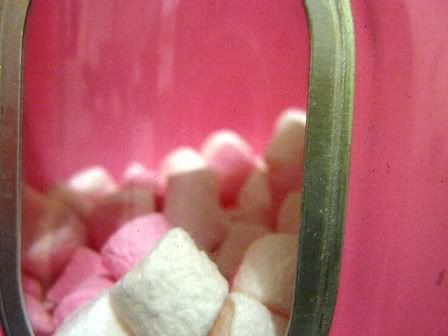 I sat on her counter and blogged and ate baby-sized pink and white marshmallows while she did her thing.
And then there they were. A tray of flawless, lavender-frosted cupcakes.
Did I lick them? Oh yes. Did I like them? Of course. They were delectable.
These two from Emma.
Please note my amazing necklace which she MADE. It is a ribcage. With a heart.
It and its wicked Em-made brethren will be for sale presently on
her etsy store
. Go bookmark it.
This proves that I licked her cupcake. In case you couldn't tell that's what I was doing.